Written by Amelia Orwick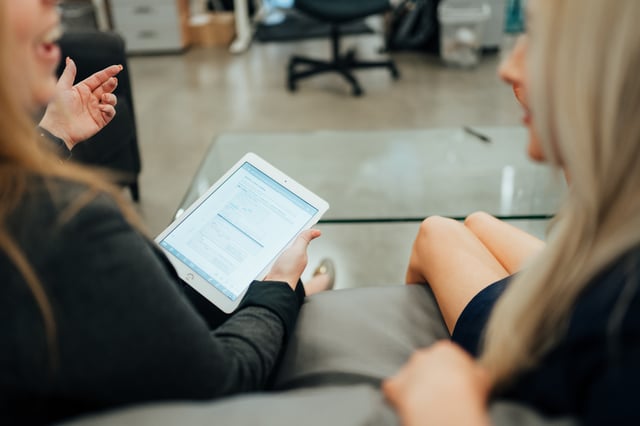 When ViaTech placed renewed focus on the client experience earlier this year, it also revisited the function of the Business Technology team – responsible for the development and growth of the company's technology products.
Now known as Product Solutions, the team is taking a broader view of client success and working proactively to deliver innovative solutions.
We are excited to introduce Ann Wilson, who has just transitioned into a new role as Project Manager for the Product Solutions team. Here are her thoughts on ViaTech's evolving solutions strategy.
What is the role of Product Solutions within the ViaTech organization?
The Product Solutions team is responsible for driving the development and success of ViaTech's technology products. As product managers, it is our duty to know each product inside and out, including how our clients are using them to meet their needs and goals. We specialize in information gathering and analysis, which we use to provide new or improved functionality and proactive support – all with the goal of meeting ViaTech's overall objective of optimizing content delivery for end users.
What inspired your team to carry out this re-branding?
We recently did a deep dive into our day-to-day responsibilities and found that "Business Technology" didn't encompass all that we do. As a team, we are highly driven to provide the best products and services to our clients, and we wanted our department name to reflect that.
What are some of the new tools and changes we can expect to see in the coming months?
Along with the rebrand, we streamlined our internal processes to better serve our clients, which includes ViaTech employees. In addition to integrating a new CRM platform, we are implementing new project management tools to collaborate more efficiently, both as a team and with our clients.
What type of impact do you hope to have on both ViaTech employees and clients in your new role?
In this new role, I aim to focus on my professional growth. That entails leveraging my existing expertise and obtaining new insights to spark more innovative thinking. As a product manager, I look forward to cultivating new client relationships and engineering smart solutions that incorporate our ever-improving products.
Ann Wilson has led the Product Solutions team (formerly known as Business Technology) for the past four years. She also manages the AutoPen program, frequently adding new content and expanding its client reach. If you want to learn more about Ann or ask her about the innovative work being done at ViaTech, connect with her on LinkedIn here!