Written by Amelia Orwick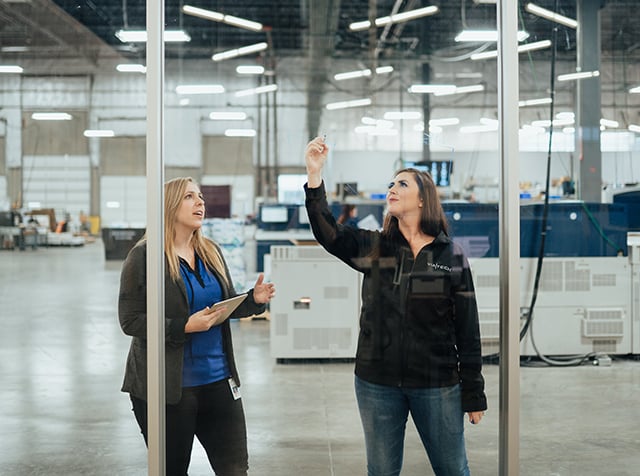 As consumers have come to expect more from service providers in recent years, CX has emerged as a crucial function and a top priority for businesses – including ViaTech. Like many others, we recognize the increasing importance of delivering memorable client experiences.
We are excited to introduce Jessica Bills, who has just transitioned into a new role as Director of Client Experience. Here are her thoughts on ViaTech's evolving CX strategy.
What is CX, and why do you think businesses are making it a priority now?
Client Experience (CX) encompasses every interaction that a client has with your business. Now more than ever, clients want a consistent and repeatable experience. I think businesses realize this is the way people work today.
What drove ViaTech to revisit its CX strategy?
In determining our goals for 2021, we decided to put more emphasis on our clients and look at their overall experience with our products, software and employees. Especially after an unpredictable 2020, we want to find opportunities to inject moments that "wow" into the everyday. At the same time, we have reimagined our company core values and put a new emphasis on internal learning and culture, and we want to share that excitement with our clients.
How does ViaTech's current approach to CX compare to its approach 5 years ago?
At ViaTech, we've always viewed our client relationships as collaborative partnerships. But we recognize that we may have been more reactive than proactive in the past. Now, we're stepping back, putting ourselves in the client's shoes and asking, "What would I expect to see/feel/receive during this interaction?" Our goal is to take a more holistic approach and guarantee a positive experience from end-to-end.
What are some of the observable changes ViaTech clients can expect to see in the coming months?
Our clients can expect more opportunities to provide direct and indirect feedback on their experience with ViaTech. We're going to start measuring and implementing feedback in ways we haven't done before. Clients can also expect to see more of a focus on ease of use and faster responses to their questions. We really look forward to deepening our partnerships. We're only successful if we can help our clients achieve their goals!
Jessica Bills has been with ViaTech since 2012. As the owner of Client Experience, Jessica oversees the end-to-end interactions that clients have with ViaTech. In this role, she works to determine how to improve the client experience every day. She also serves as client liaison to the product development team, helping to develop product roadmaps and identify product obstacles and gaps. If you want to learn more about Jessica or ask her about the innovative work being done at ViaTech, connect with her on LinkedIn here!