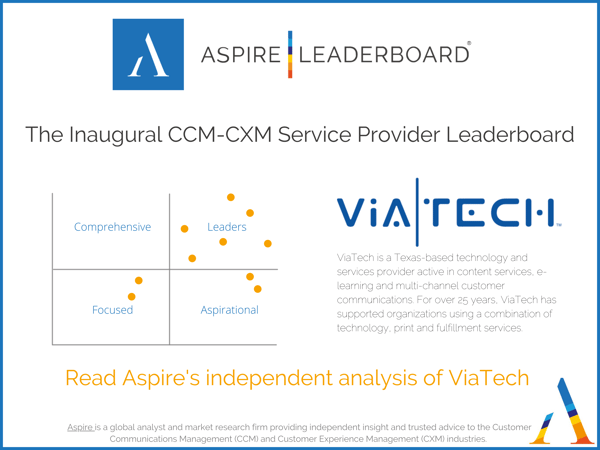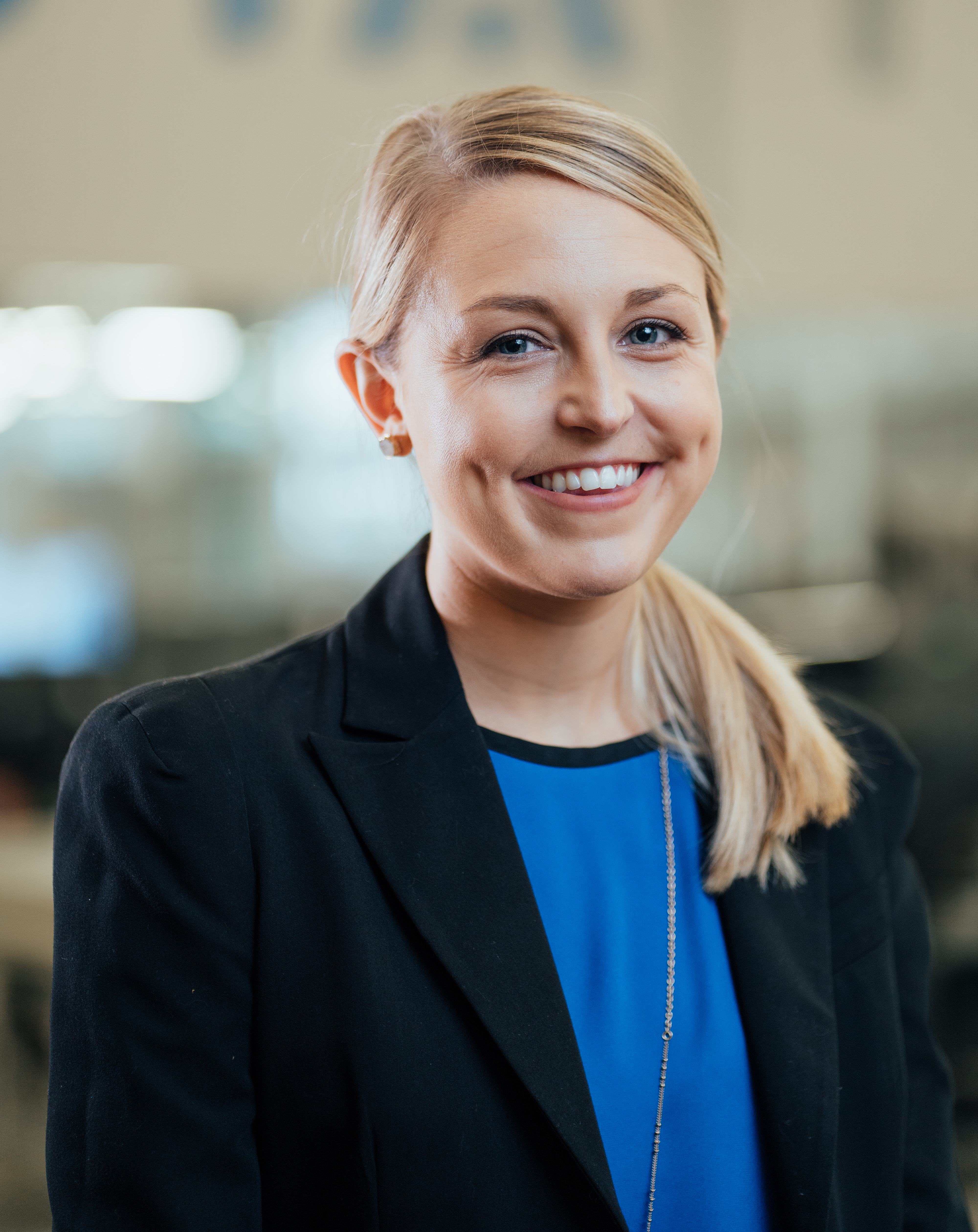 Written by Amelia Orwick
ViaTech is pleased to announce that it has earned a spot on Aspire Customer Communication Services' newly launched CCM-CXM Service Provider Leaderboard.
The Aspire Leaderboard is an interactive, digital-first comparison tool that visualizes the CCM/CXM service provider landscape. You can access the 2021 Leaderboard here.
The Leaderboard aims to help end-users analyze CCM/CXM service providers by mapping them across a number of different industry-focused grids, taking into account their capabilities and strategic direction.
ViaTech is known for its comprehensive suite of content management and delivery software – including Symphio®, which simplifies the arrangement, review and distribution of complex customer communications. Some of the world's largest healthcare organizations rely on Symphio® to get their documents out the door quickly.
Thusly, ViaTech is recognized as a leader among service providers that produce enrollment communications, forms and contracts in the healthcare industry.
ViaTech has a long history of partnering with clients to solve complex business challenges – including everything from document security and electronic delivery to e-commerce and supply chain management. For this reason, ViaTech is also recognized as the leading retail-focused provider and the leading manufacturing-focused provider.
ViaTech's highest scores are in the consulting and overall vision categories – a reflection of its commitment to customer service.
"The strength of ViatTech's position on the Aspire Leaderboard comes down to its ability to address issues around data siloes and template management, particularly for companies that operate in highly complex, regulated industries," commented Mia Papanicolaou, GM, North and South America, Aspire. "Combine this with ViaTech's commitment to customer centricity and you have a highly effective and competitive offering that we see delivering value to its customers."
About Aspire
Aspire Customer Communications Services is a boutique consulting firm specializing in the Customer Communications Management (CCM) and Customer Experience Management (CXM) industries. Through deep market expertise and global insights, Aspire works with technology providers, service providers, enterprises and investors to help them achieve their CCM goals. Find more information about how Aspire is helping organizations navigate the complexities of the customer communications world at https://www.aspireccs.com/.