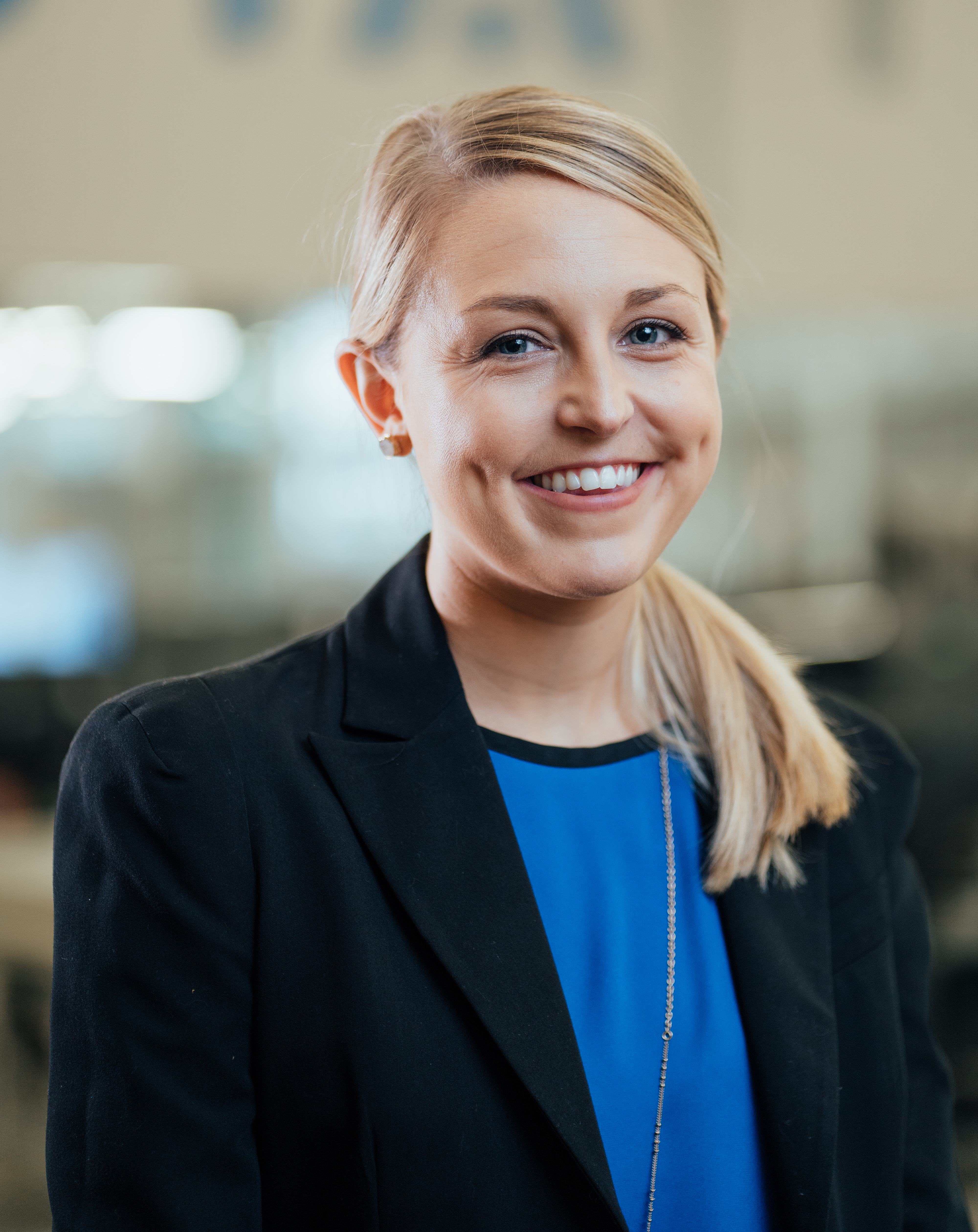 Written by Amelia Orwick
Here's an interesting concept: Your enterprise is only as valuable as the content it produces. Your communications – whether with employees, customers, prospects or partners – define who you are, what you do and why you do it.
Think about it: No matter your line of work, you are constantly generating, updating, distributing and analyzing information. It should come as no surprise that spending on data storage is expected to exceed $51 billion this year.
Together, training manuals, financial statements, blueprints, contracts and product catalogs paint a clear picture of your operations.
If you don't take the time and care to secure your content library, then what does that say about your business?
Security breaches affect big enterprises every day. Just recently, a host of companies using Box – the cloud-based content management platform – had their sensitive files exposed. A sampling of the leaked data included social security and bank account numbers, prototypes, invoices, customer lists and network diagrams.
In this modern age, you have to go the extra mile to protect your content, or risk losing everything your business is built upon.
Remember – Your content library is comprised of text documents, videos, emails, graphics and dozens of other file types. Here's a list of records that you likely keep (and should definitely secure).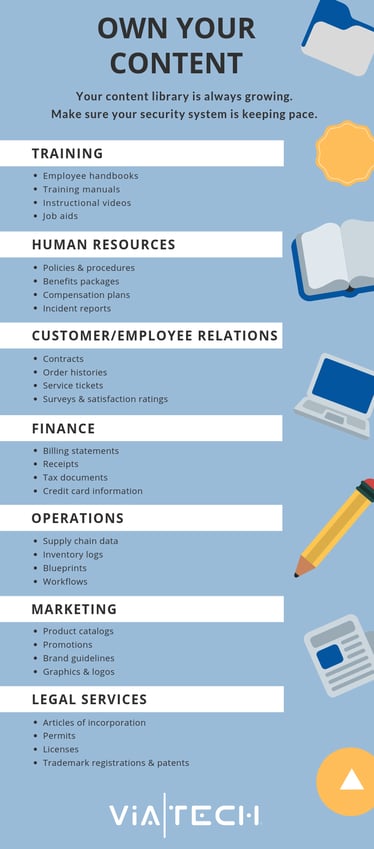 How do you create, store and share your content? If you rely on PDFs, email and simple file-hosting services, then your content isn't secure – plain and simple.
Next time you draft a policy, write a report or send an invoice, keep in mind the weight of your action. You've done more than create a record; you've contributed to the content collective that is your company! Now, it's up to you to ensure its protection.
ViaTech has developed a digital asset repository and secure content delivery solution perfect for large enterprises. Assets are housed in a cloud-based environment and encrypted to prevent hacking and theft.
In addition to robust security, ViaTech can provide your company with detailed analytics on engagement. Unlike PDFs, our files leave a trail that allow reporting on view times, opens, sharing and other interactions.
Our technology is scalable, well-integrated and allows instant sharing of assets anywhere in the world. For more information about our solutions, visit viatechpub.com.