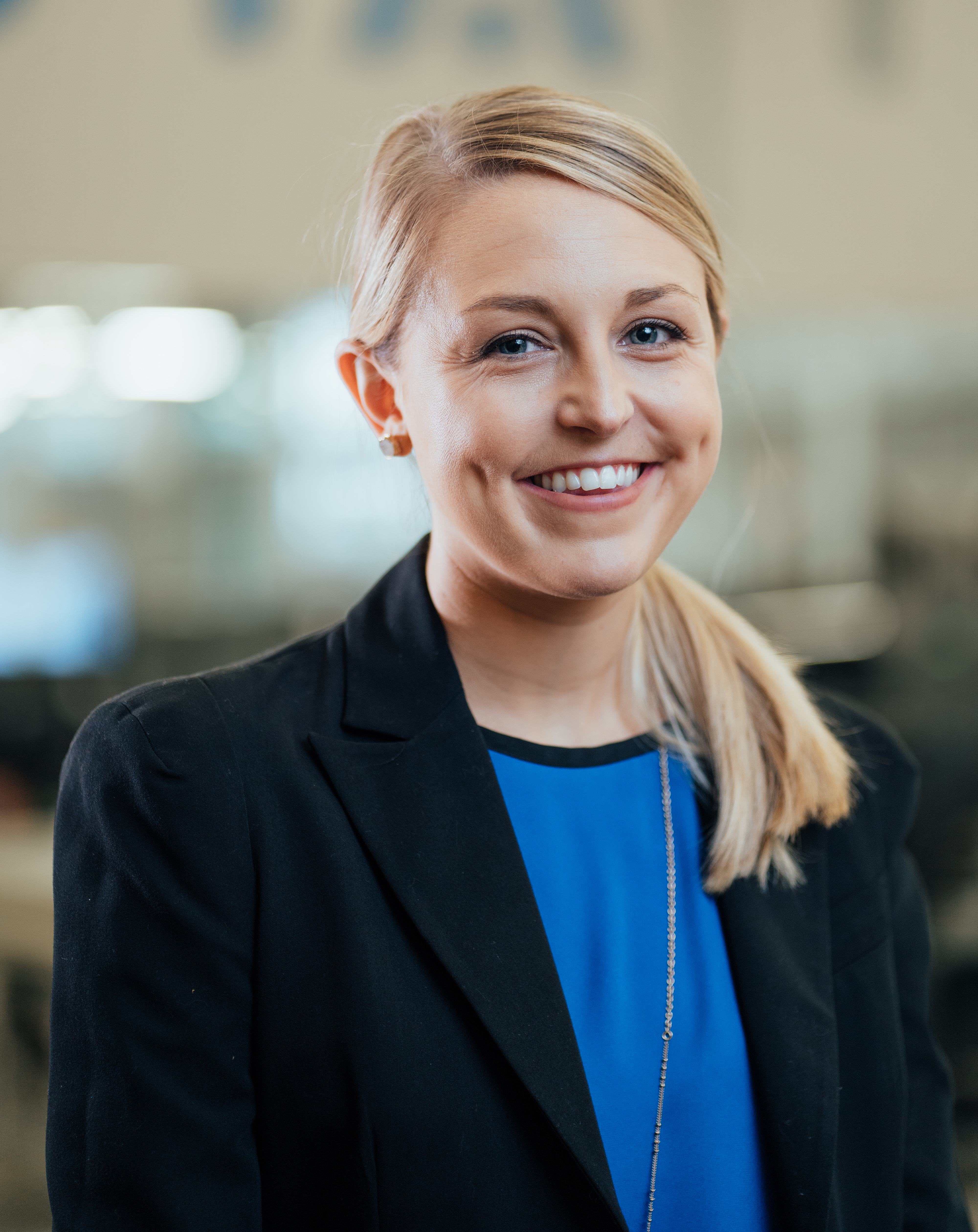 Written by Amelia Orwick
ViaTech Spotlight is a new blog series that aims to shine a light on ViaTech's dynamic culture – from the talented individuals who comprise our team to the causes that we're passionate about. Once a month, we'll feature someone (or something) new on our blog and social media accounts. Follow along for a chance to get to know us!
This month, we're providing all the details on ViaNote – a ViaTech tool that enables enterprises to generate custom cards quickly without sacrificing the human element. Here are answers to some of the questions you may have about the technology.
What is ViaNote?
ViaNotes are pen-written cards that can be completely customized by the sender down to the handwriting style and ink color. Senders craft their message by selecting content from drop-down and free-form fields, and each message is assigned an identifying barcode. Bar codes are read by a ViaNote machine that replicates human handwriting with a real pen.
Today, retaining customers is more important than ever, as COVID-19 continues to impact business and consumer behavior. Regular communication is one way to build trust with your customers and display your commitment to them. Studies show that handwritten communications can dramatically increase satisfaction levels. Unfortunately, writing notes by hand is time consuming, and communications are prone to human and logistical error.
We developed ViaNote to streamline the content creation process so that enterprises are free to focus on caring for their customers. ViaTech's intuitive software eliminates the possibility of typos and grammatical errors, speeds up time to market and creates a clear accountability trail.
Who is ViaNote for?
Any enterprise that values its customer relationships can benefit from using ViaNote. Real estate companies, for example, can use the tool to produce notes of congratulations for new homeowners, or retailers to generate thank-you cards for frequent shoppers. ViaTech's own marketing department uses the technology to communicate with key customers.
One of the U.S.'s leading health services companies relies on ViaNote to communicate with its members. After each member engagement, agents and nurses are required to follow up with a personalized note, known as a compassion card. Before the company began its partnership with ViaTech, each note had to be handwritten, edited for grammar and rewritten in the case of mistakes.
Now, agents and nurses simply select their message from a variety of templates developed for use in different scenarios. Senders have the option to choose their handwriting style and use the recipient's name in their initial address.
Since the company introduced ViaNote, it has seen a 66% reduction in the costs associated with compassion card production and distribution. The company can now serve more members, faster than ever before, without sacrificing the personal element.
How will ViaNote benefit my enterprise?
Using a barcode system, ViaTech guarantees that each card is matched with the appropriate envelope and mailed to the appropriate party. Not only does this ensure accurate delivery, but it enables you to hold employees accountable for their work.
By relying on pre-approved messages, you'll also ensure that communications are grammatically correct and brand appropriate. This relieves senders of the pressure associated with writing cards and allows them to concentrate on other aspects of their work.
But perhaps most importantly, ViaNotes deliver a memorable end-user experience. These notes are proven to increase customer satisfaction – a crucial component of your success.
For more information about our technology, visit viatech.io.