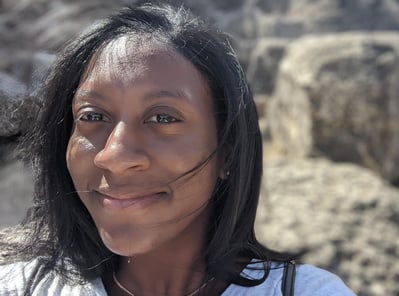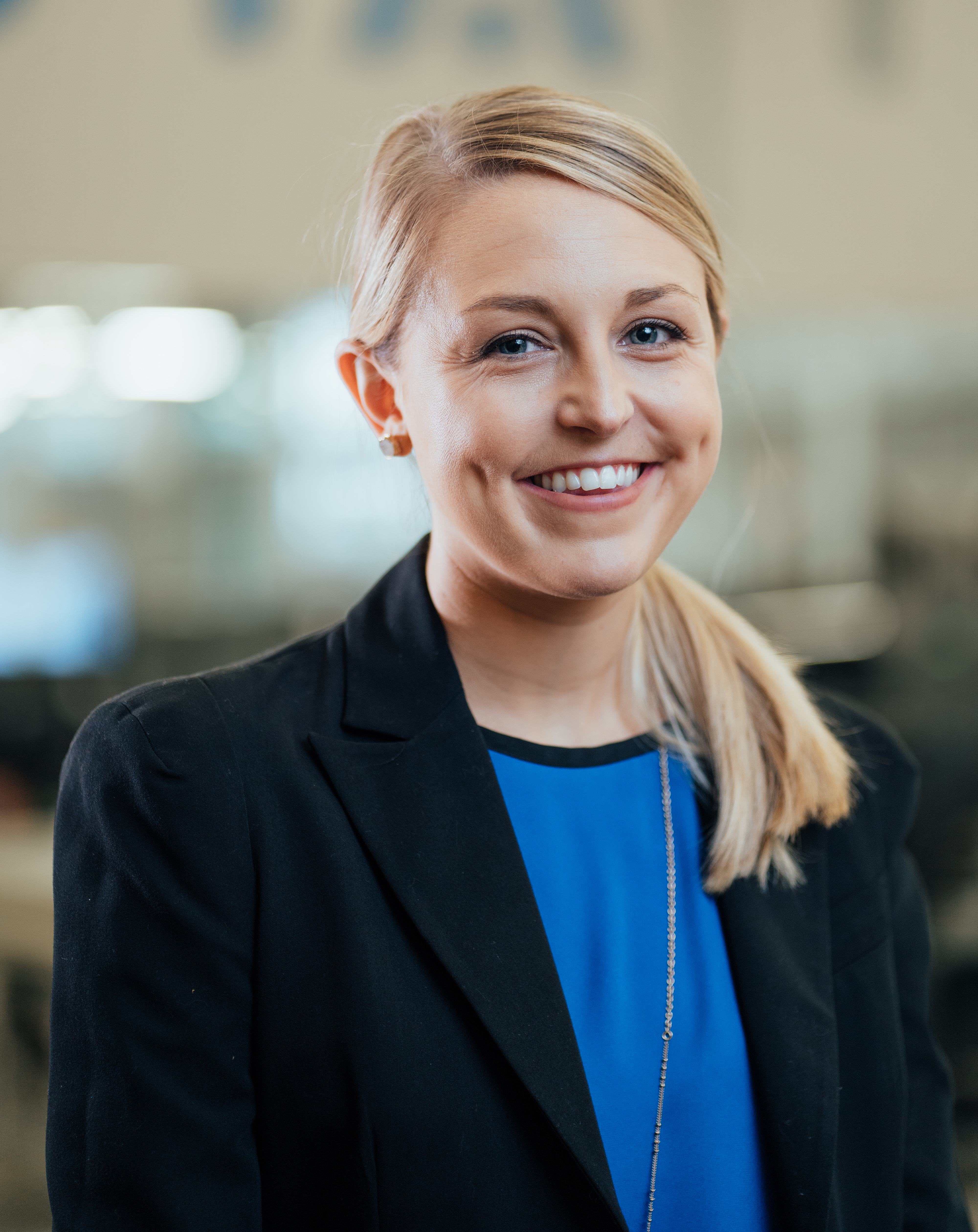 Written by Amelia Orwick
ViaTech Spotlight is a new blog series that aims to shine a light on ViaTech's dynamic culture – from the talented individuals who comprise our team to the causes that we're passionate about. Once a month, we'll feature someone (or something) new on our blog and social media accounts. Follow along for a chance to get to know us!
Since its founding, ViaTech has been committed to delivering the best possible experience to its customers. Providing these positive user experiences becomes increasingly important as the company shifts focus to developing its suite of SaaS products for streamlining content management. In its 25th year, ViaTech is dedicated to appointing resources to help meet its goal of ensuring customer satisfaction. We are excited to introduce Jessica Mitchell, who has just joined our team as Front-End Developer.
In addition to developing applications, Jessica is responsible for maintaining the design and testing for usability. Here are Jessica's thoughts on joining ViaTech.
Tell us a little bit about yourself.
I was born in Natchez, Mississippi, but consider myself a Texas native since I've lived here almost my whole life. I graduated with a BFA in fashion design from the University of North Texas. I love anything having to do with design. The process of creating things and seeing them come to life is my passion! It's one of the reasons I got into web and software development.
Why did you choose ViaTech?
I chose ViaTech because of the challenge it would offer me. The atmosphere here is very creative; everything is fluid. Even in the very beginning, everyone I interacted with was committed to gathering talented people and making innovative products in the best interest of the customer. People are friendly and collaborative as well. I felt I would have a voice here and be a part of a team that pushes each other to stay on the forefront of new ideas in the industry.
What is your role on the team?
I am a front-end developer, responsible for creating immersive user experiences.
What tasks do you carry out in your role, and what are some of the tools you use?
I work with the lead architect and design team to develop features and maintain the user interface of our applications. We use web-based technologies, JavaScript, HTML, CSS and the Angular framework.
What has it been like starting a new job during the COVID-19 crisis?
The crisis is hard because I can't see everyone in person! I want to shake hands, chat face to face and learn names. Given the uncertainty that COVID has caused, it's been interesting to see how I've adjusted to doing a job that is naturally very collaborative. Usually, everyone simply gathers around a computer screen or white board and walks through any challenge that presents itself, but we can't exactly do that right now. We've had to find different ways to communicate, but that's one of the things I love about the team. We've found creative workarounds, and when this is all over, we'll be a better team because of it.
What are your hobbies and interests outside of work?
I enjoy playing video games, designing dresses and characters, watching anime with friends, exercising, eating healthy (COVID makes this one difficult), and baking desserts I shouldn't be eating in large amounts. I'm currently heavy into hobby game development with JavaScript and Unity3d, so I try to squeeze that into my day as best I can.
If you want to learn more about Jessica or ask her about the innovative work being done at ViaTech, connect with her on LinkedIn here!